Welcome to the Urban Riot! download page:
Click on the links below to down load, movies and MP3's.







All songs from our CD entitled :
"On The Streets "
can be downloaded in their entirety here.(thanks Tommy!)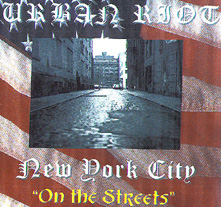 (click to enter)


Click below to download or stream
video with sound (and some pics)


Click the button below to listen to four of our thirteen new songs from our soon to be released album, entitled
"PUBLIC ENEMIES".
Look for it soon on