shows: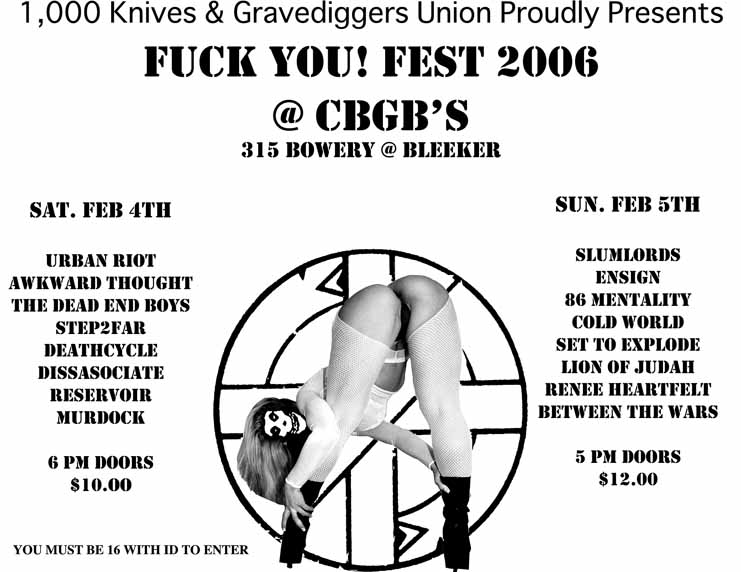 Sunday,February, 12 2006 @ Wild Spirits
1st ave. between 95th and 96th nyc.
Cost: 10 bucks
Molotov Cocktail
Urban Riot
Sammytown Jones
Blackout Shoppers
the Disaffected
Hooliganism
Smut
No place to piss

Saturday February 18th
@ Molly Blooms 2
140 Merrick Rd. Amityville, NY
5pm ALL AGES $10
with:
No Redeeming Social Value
Awkward Thought
Urban Riot
Last Call Brawl
Pledge of Resistance
More TBA..
old shows: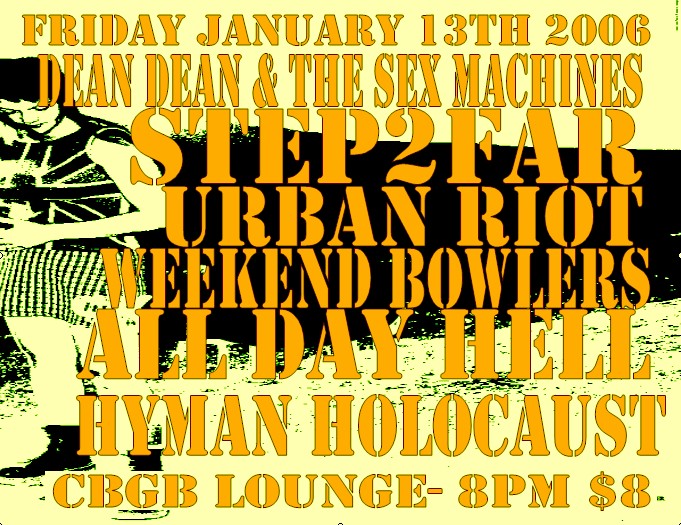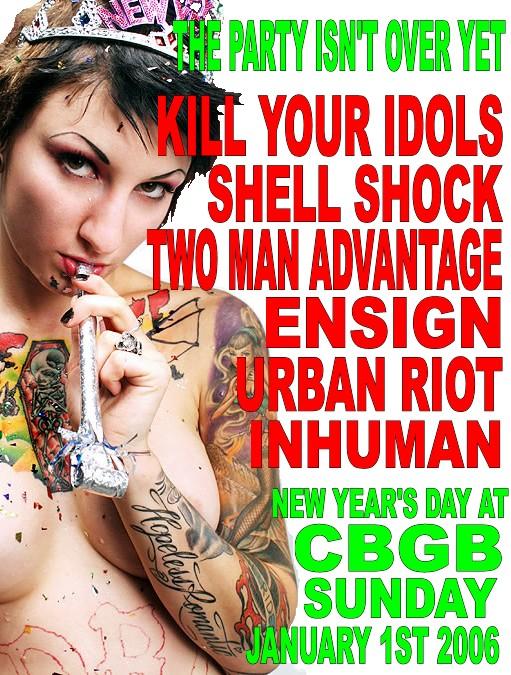 ...possible special guests...
5pm $10
www.cbgb.com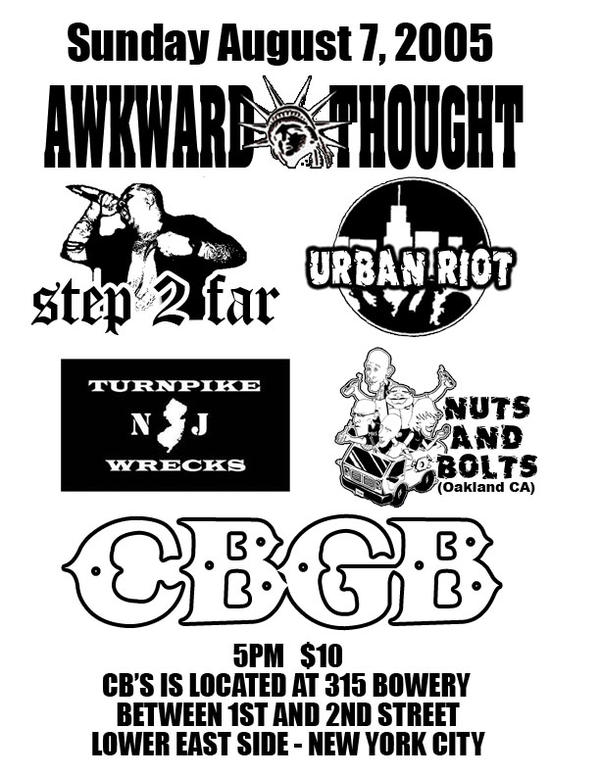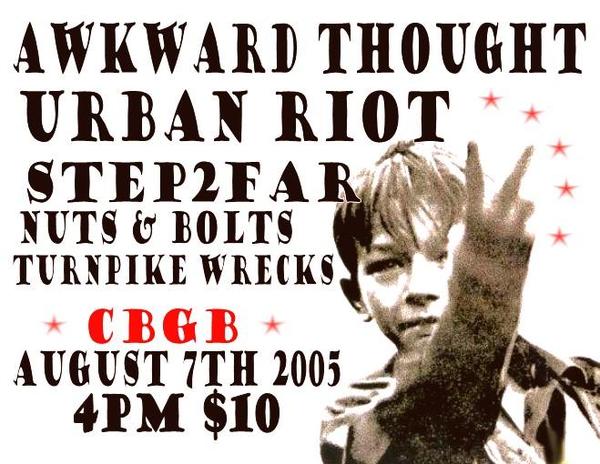 - SATURDAY, MAY 28TH - 7PM - $5 downstairs @ >>262 taaffe place in BROOKLYN, BABY!! 718-398-6666 www.barsputnik.com >WRETCHED ONES >URBAN RIOT< >EYES OF HATE ENDANGERED FECES COMMON ENEMY CAUGHT IN A TRAP >THE SKUM >also upstairs for free: PAT PERVERT (DEVIANT BEHAVIOR) SPINS PUNK/POST >PUNK/DEATH ROCK/NEW WAVE/PSYCHOBILLY FROM 8 TO ??? get there before 10pm and enjoy $2 pbr tallboys and >2-4-1 well drinks!!! cheap drinks and $5 margaritas< >>ALL NITE LONG!!!